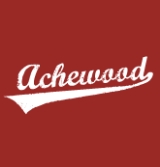 Achewood
Achewood
is a comic written and illustrated by Chris Onstad. It debuted on October 1, 2001
2001
Teodor: Philippe is standing on it.
Philippe: Lie Bot, what is the saddest thing?
2002
Ray: But Pat, The Cure is silly! It is silly to like The Cure!
Pat: Oh there you go, joinin' in, just like always! I guess friends DON'T change!
Ray: No, really! They are really silly people! Stop listening to them!
Pat: What the... why the hell you care so much?
Beef: They suck pretty bad huh Ray
Ray: That's Right, Roast Beef! Say, how you doin'?
Beef: Pretty good now that I am 239,000 miles from The Cure
Ray: EVERYBODY DANCE LIKE THERE'S ASS IN YOUR PANTS! ASS IN YOUR PANTS, ASS IN YOUR PANTS!
2003
Beef: We cracked into a case of Blue Nun Widemouths at like 3 AM last night
Beef: What was that
Beef: Heh heh that's right
Beef: "The wine so bad it made the news"
Ray: Dang, Beef! This ain't no regular hangover! This is the big one! I...I'm talkin' physical therapy! Wheelchairs and stuff! Speakin' at high schools!
Nightlife: Whoah, don't get any ideas, muchacho amigo. My foie gras looks like a damn Brillo pad.
Note to consumers: 68% of "McAfrica" pita sandwiches test positive for HIV.
Robert Johnson: You are a hoot and a holler Ray Smuckles
2004
Beef: Tuck me in and be my breakfast
Pat: Mexican people take too long gettin' in and out of cars!
Host: Really? I don't think I've ever--
Pat: Don't you lie to me! How many times have you sat and waited while some Mexican was gettin' into a car, actin' like the world was his oyster?!
Beef: I wonder if there's a college study that shows how exposing my generation to Three's Company set gender relations back approximately 715 years
Beef: OH I AM YOUR MOM AND I JUST TOOK YOU TO SCHOOL IN THE CAR OF PAIN
Beef: SAY IT
2005
Teodor: He'd murder dead things if science would let him.
Ray: Oh god oh shit oh no! Fuck man, why they got to do a thing?
2006
Little Nephew: You're going to send me to get my ass kicked by a guy who trained himself to be a Marine by jumping off his roof onto a trampoline, aren't you?
Ray: Emeril food! Now! Why come ain't nobody stuffing a lasagna inside a turkey? Where's the butter? Put butter on what I said!
2007
Ray: You know me, dude. I'm straighter than John Wayne voting for Reagan on a horse. Somebody says I'm gay, I'll just sit here bein' straight, and they'll be wrong.
Pat: Teodor! Did you know it takes three acres of grain to produce one pound of beef?
Teodor: Fuck you, Pat. Three acres of grain tastes terrible with a baked potato.
Cornelius: I have a sneaking suspicion you take your alarmist medical parameters from the same commercial insurance literature that classifies Elijah Wood as morbidly obese.
Cornelius: Fuck along, now.
Ray: HEY! Don't you do cocaine at ME, you son of a bitch!
2008
Beef: Disneyland was wall to wall five-hundred-pound mongoloids with leg tattoos and kids named Desteny
Beef: Hm maybe get some medical insurance
Beef: I mean I don't want to seem all cocky and falutin' so maybe just a real basic plan where like if I die they put me in a coffin
Cornelius: When we do make the beast with two backaches, our onomatopoeia is less "ooh" and "aah" than "crack" and "help."
2009
Ramses: Now, I don't ever want to see you again unless it's in a coffin
Ramses: You see that Falcon, you best jump right in the nearest coffin you hear me
Ramses: I ain't care if it's your birthday and yo' mama needs the coffin 'cause she's dead
Welshman: IF I AM A PILGRIM TO GOMORRAH, THEN I AM A PILGRIM TO GOMORRAH, BUT JUDGE ME NOT 'TIL YE ALSO HAVE SURRENDERED TO THE BLADE OF ECSTASY THAT IS THE NACHO CHIP!
Alternate Text
Pregnant women should not handle broken tablets of Zyrelax.
Llewellyn Ash knows that You are capable of Wonderful Things.
Roast Beef's hang-up is actually a fantasy for many men
Patronize your local fast food cart
Smoking Mr. Gary's pole is so beautiful.
750 dudes with Tron pillows go Oh, No Wonder.
It is pretty hard to tell a nine-year old child that they are dead. It is pretty sad.