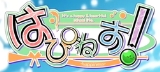 Happiness
Happiness
is an emotional or affective state that is characterized by feelings of enjoyment and satisfaction. As a state and a subject, it has been pursued and commented on extensively throughout world history.
Sourced
Happiness: a form of self-denial about the future, due to an exaggerated sense of satisfaction about the present.
We hold these truths to be sacred and undeniable; that all men are created equal and independent, that from that equal creation they derive rights inherent and inalienable, among which are the preservation of life, and liberty, and the pursuit of happiness.

Thomas Jefferson early draft for the Declaration of Independence (June 1776)
We hold these truths to be self-evident, that all men are created equal; that they are endowed by their Creator with inherent and inalienable rights; that among these, are life, liberty, and the pursuit of happiness; that to secure these rights, governments are instituted among men, deriving their just powers from the consent of the governed; that whenever any form of government becomes destructive of these ends, it is the right of the people to alter or abolish it, and to institute new government, laying its foundation on such principles, and organizing its powers in such form, as to them shall seem most likely to effect their safety and happiness.

Thomas Jefferson's final draft for the Declaration of Independence (July 1776)
The care of human life and happiness, and not their destruction, is the first and only legitimate object of good government.

Thomas Jefferson Letter "to the Republican Citizens of Washington County, Maryland" (31 March 1809)
Happiness depends, as Nature shows,
Less on exterior things than most suppose."

William Cowper in Table Talk (1817) line 246
Happiness in this world, when it comes, comes incidentally. Make it the object of pursuit, and it leads us a wild-goose chase, and is never attained. Follow some other object, and very possibly we may find that we have caught happiness without dreaming of it.

Nathaniel Hawthorne in The American Notebooks (1851)
Happiness is not an island, but a hill.
I shall take the heart... for brains do not make one happy, and happiness is the best thing in the world.

The Tinman in The Wonderful Wizard of Oz (1900) by L. Frank Baum
In all this world there is nothing so beautiful as a happy child.

Santa Claus in The Life and Adventures of Santa Claus (1902) by L. Frank Baum
The nicest Thing about being Happy is that You think You'll never be Unhappy Again

Luis Molina in Kiss of The Spider Woman
Most people measure their happiness in terms of physical pleasure and material possession. Could they win some visible goal which they have set on the horizon, how happy they could be! Lacking this gift or that circumstance, they would be miserable. If happiness is to be so measured, I who cannot hear or see have every reason to sit in a corner with folded hands and weep. If I am happy in spite of my deprivations, if my happiness is so deep that it is a faith, so thoughtful that it becomes a philosophy of life, — if, in short, I am an optimist, my testimony to the creed of optimism is worth hearing.

Helen Keller in Optimism (1903)
Perfect the Will, the Mind, Feeling, their corporeal organs and their material tools; be useful to yourselves, to your own ones, and to others; and Happiness, insofar as it exists on this earth, will come of itself."

Bolesław Prus, The Most General Life Ideals, 2nd, revised edition, Warsaw, 1905. (Newspaper serialization, 1897–99; 1st book edition, 1901.)
Happiness is the only sanction of life; where happiness fails, existence remains a mad and lamentable experiment.

George Santayana in The Life of Reason (1905)
A happy life consists not in the absence, but in the mastery of hardships.

Helen Keller The Simplest Way to be Happy (1933)
Many persons have a wrong idea of what constitutes true happiness. It is not attained through self-gratification but through fidelity to a worthy purpose.

Helen Keller The Simplest Way to be Happy (1933)
How simple and frugal a thing is happiness: a glass of wine, a roast chestnut, a wretched little brazier, the sound of the sea. . . . All that is required to feel that here and now is happiness is a simple, frugal heart.

Nikos Kazantzakis, Zorba the Greek (1946)
Happiness, whether consisting in pleasure or virtue, or both, is more often found with those who are highly cultivated in their minds and in their character, and have only a moderate share of external goods, than among those who possess external goods to a useless extent but are deficient in higher qualities.
Happiness is a warm gun."

John Lennon with The Beatles in Happiness is a warm gun
Happiness does not depend on the size or content of a goal, but on the strength of the desire to have it.

Simon Soloveychik, Parenting for Everyone (1989)
Happiness divided by two is multiplied.

Leonid S. Sukhorukov, All About Everything (2005)
Dictionary of Burning Words of Brilliant Writers (1895)
Reported in Josiah Hotchkiss Gilbert, Dictionary of Burning Words of Brilliant Writers (1895).
Brethren, happiness is not our being's end and aim. The Christian's aim is perfection, not happiness; and every one of the sons of God must have something of that spirit which marked his Master.

Frederick William Robertson, p. 296.
There is something better for us in the world than happiness. We will take happiness as the incident of this, gladly and gratefully. We will add a thousand fold to the happiness of the present in the fearlessness of the future which it brings; but we will not place happiness first, and thus cloud our heads with doubts, and fill our hearts with discontent. In the blackest soils 'grow the richest flowers, and the loftiest and strongest trees spring heavenward among the rocks.

Josiah Gilbert Holland, p. 296.
In vain do they talk of happiness who never subdued an impulse in obedience to a principle. He who never sacrificed a present to a future good, or a personal to a general one, can speak of happiness only as the blind do of colors.
The sacrifices required in the Christian life are necessary to emancipate the soul, and raise it above its servile dependence on condition. They are losses of mere happiness, and for just that reason they are preparations of joy.
It is a great truth, wonderful as it is undeniable, that all our happiness—temporal, spiritual, and eternal — consists in one thing; namely, in resigning ourselves to God, and in leaving ourselves with Him, to do with us and in us just as He pleases.
Happiness is neither within us nor without us, it is the union of ourselves with God.
Happiness is not the end of duty, it is a constituent of it. It is in it and of it; not an equivalent, but an element.
When we are not too anxious about happiness and unhappi- ness, but devote ourselves to the strict and unsparing performance of duty, then happiness comes of itself — nay, even springs from the midst of a life of troubles and anxieties and privations.

Wilhelm von Humboldt, p. 297.
So long as you do not quarrel with sin, you will never be a truly happy man.
Beware what earth calls happiness; beware
All joys, but joys that never can expire.
The soul's calm sunshine.
Happiness is not perfected until it is shared.